Large Waterproof Elite 3 Day Assault Pack Military Backpack 65L
🚚
Free Shipping in US
US free shipping - no customs & taxes. We also ship to UK, Australia, Canada, European.
👍🏼
100% Satisfaction Guarantee
Your satisfaction is our biggest pursuit.
🔁
30-Day Returns
Return or exchange within 30 days from the delivered date is accepted.
🔒
100% Secure Payment
We use the most advanced SSL security encryption technology to 100% protect your personal and financial information.
Our camo backpack is designed for tactical transportation of heavy and high volume loads.
A rucksack of this high volume capacity is designed for hauling in serious supplies and equipment, generally with a base camp or weapons dump supply in mind. This backpack is not an assault backpack; if engagements occur en-route the military rucksack is dropped until the engagement is decided. 
This army backpack comes with a waterproof rain-cover and is constructed from water-resistant nylon material ensuring your gear will stay dry. Standard features include an internal frame, cushioned back-pads, hip-pads, shoulder-straps, adjustable harness system and an effective waist & chest strap. 
This is a very high quality camouflage backpack of which will last for years and years. 
Key Features:
Practical 65L high weight and volume carrying capacity.
Tough and water resistant 600D nylon bag material.
Additional waterproof rain cover included.
Strong rigid aluminium internal frame.
Comfortable padded back-pad system.
Padded shoulder straps and a fully adjustable waist belt.
Handy separate compartments and gear accessory pockets.
Perfect for hauling large military loads and long term bug-out supplies.
Specifications:
Colors: Black, green, tan, CP, ACU, desert digital, jungle digital, jungle camouflage.
Capacity: 65L.
Bag Size: 29.5'' x 13.8'' x 9.5'' (H*L*W)
Material: 600D ripstop nylon.
Waterproofing: Water resistant nylon & rain-cover included.
Frame: Internal aluminum frame. 
Comfortable mesh padding for great back and waist protection.
Weight: 2kg.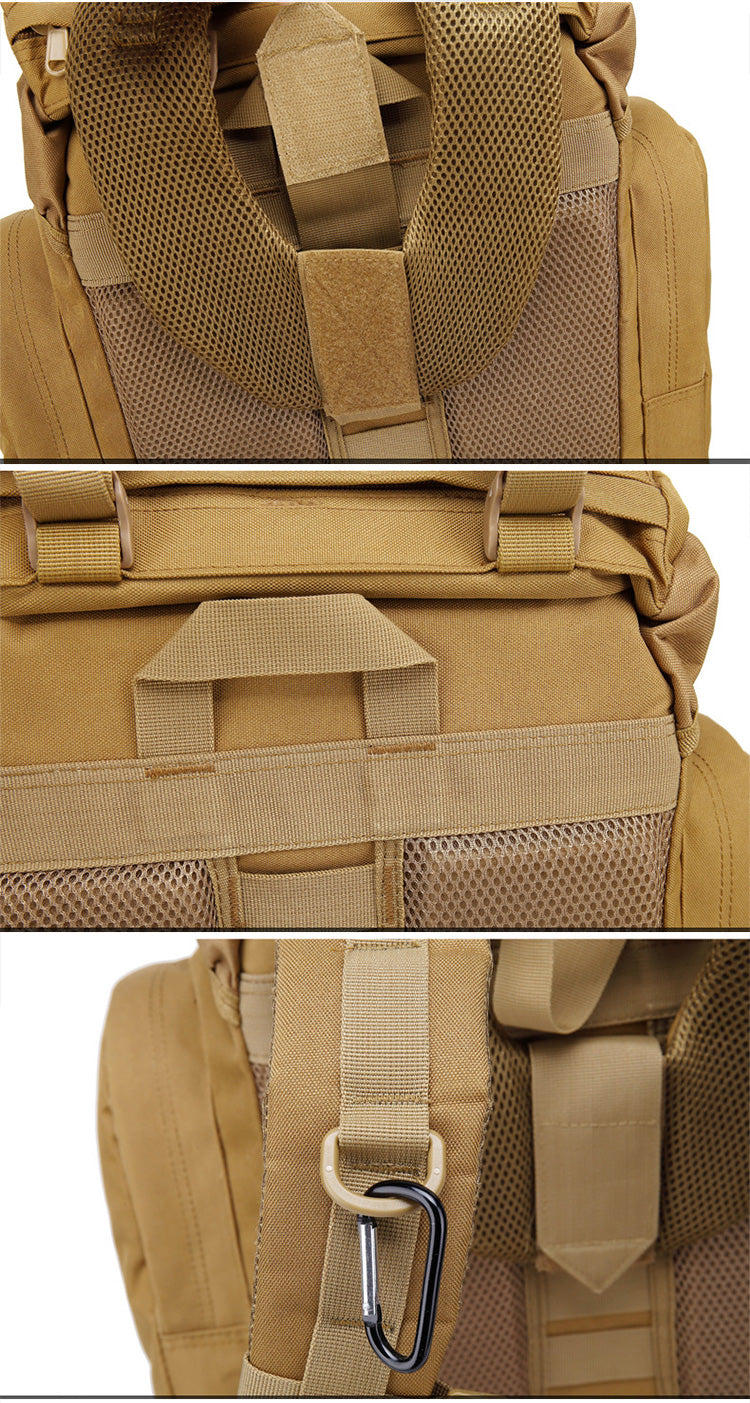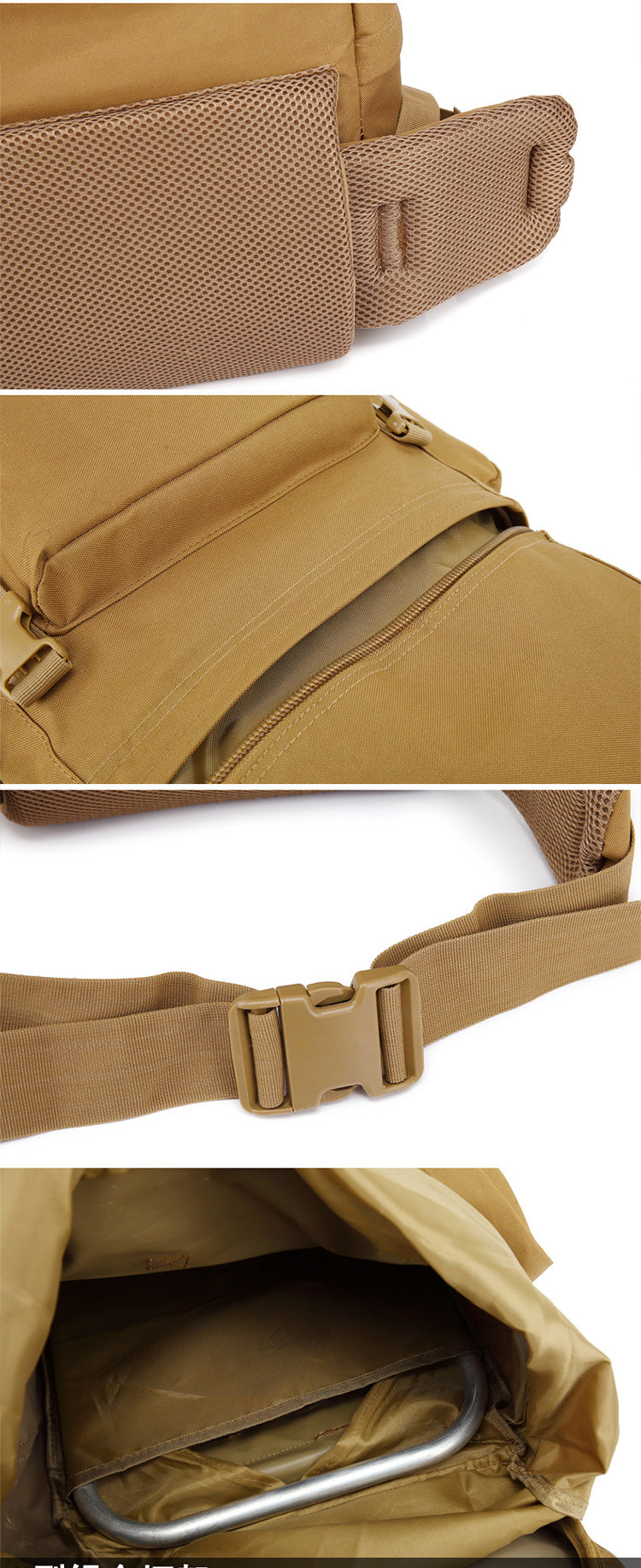 Free Shipping in US
We have different fulfillment centers in the United States and China. After your order is complete, it takes us 1-3 business days to process your order and get it ready for the shopping center. If there is a lack of inventory from your nearest location, we will ship your order form our main fulfillment center in China.
We use DHL Express, CNE Express, 4PX Express, USPS or Fedex to ship our order based on your location and available inventory. Although we ship your order and provide the tracking number within 24 hours, it is the shipping carriers and the government who will decide when to deliver your order.

Free Shipping: Standard Shipping
For products that have US inventory, you can receive your items within 1-7 business days.
For products that is not highlighted with US inventory, you can receive your items within 10-20 business days.
Expedited Shipping: All products are delivered within 2-7 business days.
*Note: Free Shipping Country -United States (Excludes: Hawaii, Alaska, and other U.S.-Affiliated Islands)

International Shipping

For UK customers, average shipping time is 5-8 business days

For Australia customers, average shipping time is 7-10 business days

For Canadian customers, average shipping time is 10-15 business days due to recent warehouse overcapacity within Canada.

For European customers, average shipping time is 7-10 business days.
*Shipping Time (Affected by Covid-19, there will be some delay on the delivery, no more than 7 business days)