Why Tactical Gear Backpacks Are Great For Outdoor Trips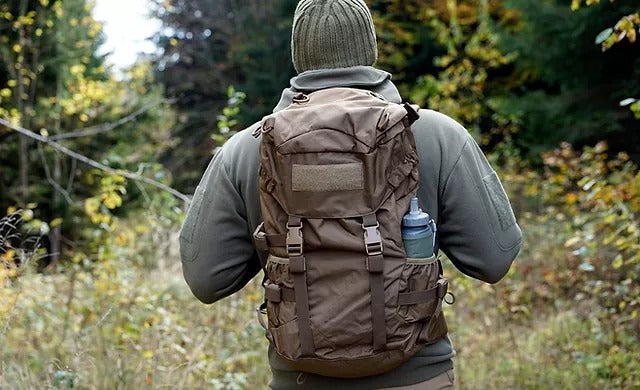 I love the outdoors and so do many others. If I were to ask what are the top 3 must-have items a camper should have, I am sure that backpacks, especially tactical gear backpacks, will not be on the list. However, I believe that along with a multi-tool, LED flashlight and a good pair of boots, good backpacks are very important to those who like the outdoors.
Durability
I prefer tactical backpacks for the simple fact that thy are more rugged than usual outdoor backpacks. I have two models of tactical gear backpacks for close to 4 years now and there are no signs of wear and tear. I have used them for various outdoor trips, some lasting up to 6 weeks. They have been through all sorts of weather and have come out almost unscathed.
The reason I switched to tactical backpacks in the first place was because the supposedly durable backpacks I used to own came apart during a 3-week hiking expedition. The backpack was just over a year old then. I guess I should have taken a hint when the inner lining began to tear and the shoulder straps began to fray.
Storage
Many tactical gear backpacks come with loads of compartments with strong side walls or separators. The one I have has a hydration bladder pouch which makes taking a sip while on the go a cinch. Normal backpacks come with plastic or thin polyester side walls which can be easily damaged by sharp objects. The walls in the normal backpack I had, gave way at the seams because it just could not handle the strain.
Having loads of compartments makes it easier to store as well as to find your stuff and compression straps helps keep things in place. Some backpacks even come with PALS (Pouch Attachment Ladder System) webbing or grid system which allows you to attach equipment or modular pouches to the backpack.
Looks
Military backpacks just look downright cool, in my opinion. But if you are not one for a huge mountain ruck, you could get an ultra thin model for shorter journeys. Many military backpacks now come in different colors although I have yet to see one in pink.
Quality
Before you purchase a tactical gear backpack, make sure it comes with a lifetime warranty. I will be the first to admit that good quality backpacks do not come cheap. So, for the money you pay, it is best to ensure that you get only the best for what you pay for. And from experience, the better ones come with a lifetime warranty.
Tactical Gear Backpacks are originally classic military equipment, but relying on their excellent abrasion resistance, durability and functionality, they are often used as daily commuter backpacks or extreme use, such as trekking, hiking or mountaineering. The best tactical backpack can maximize your storage space and keep you comfortable in the most demanding circumstances.