Choosing The Correct Backpack For Your Trip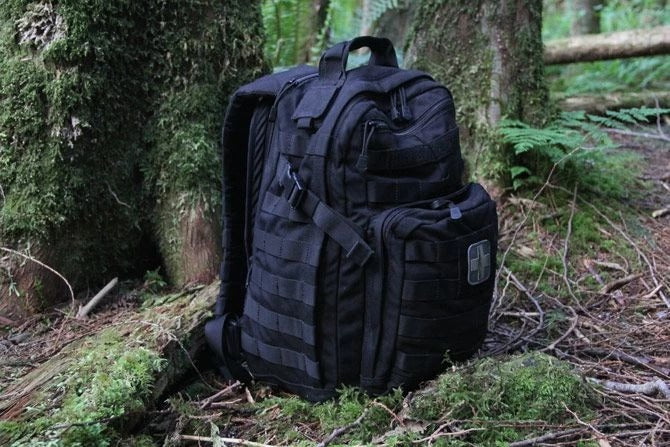 There are many factors to consider when picking a backpack. First of all, it must fit your body. Also it must fit all of the gear you plan to take on the trip whether it is overnight, a weekend or an extended trip. Your personal approach to backpacking is also a major consideration.
Let's begin by looking at all the options:
1. Do you want a frame for extra support? The current trend is for internal frames. They fit your body better and they keep loads more stable. Your arms are free to swing and they eliminate a lot of snags when you are in brush. External frames are good for transporting heavy loads on trails. And of course, there are packs with no frames for those light loads and for short trips.
2. Pack capacity. Will the pack hold all of your gear? Make a list of everything you will be taking and determine how much space is needed. If your list is so large that everything will not fit, then you may need to upsize the capacity of your pack. Conversely, weight is the name of the game, if your pack is too large, downsize. Again, it depends on the length of the trip and how much gear you need. If your gear is old and there are smaller and lighter products available, consider revamping your gear. If you have an old sleeping bag that is bulky and heavy, there are better products available today.
3. Time of year. Depending in the season, you will want to pack accordingly. Summertime camping would not require the cold protection you would need if camping in the winter or in high elevations. The size of the pack would be determined by the time of year.
4. What to carry in the pack? There are lists available on the internet of everything you might possibly need to take. You would probably not need everything on this list but it gives you a good place to start.
5. Fitting the backpack. Every torso is different. Sizing the pack depends on your torso size just as much as what you are carrying. To determine your torso size, enlist the help of a friend and a flexible tape measure. Your torso length is the distance between the C7 vertebrae (the most notable protrusion on the upper spine) and the rear shelf of your hips. Once you know this length, you can select a pack that fits your torso.
6. Getting to your gear. A packs configuration will determine how easy it is to get the things you need. Most packs are top loaded in the main compartment. Those items you will not need until later in the day should be loaded first in the main compartment. Front zippered pockets and side pockets (may be Velcro or snaps) are additional features that make finding things easier. However, they add some weight to the pack although negligible.
7. Hydration systems. Many packs come with hydration system capabilities. It is an internal sleeve into which a reservoir can reside and those are normally sold separately from the pack.
8. Ventilation. Internal frame systems have a mesh backing on the pack to create air flow between your back and the pack. This minimizes a sweaty back when hiking.
9. Materials. Packs are made of all kinds of materials; canvas, nylon, polyurethane and others. The main considerations for material are weight and durability. Most packs have extra support on the bottom to prevent your gear from breaking through or getting bottom rot from sitting on the ground.
10. Padding. If you are carrying heavier loads, you will want padding on the hip belt and shoulder straps to prevent blisters and soreness in the wear areas. Packing light would eliminate the need for padding and would reduce the weight of the loaded pack.
11. Rain considerations. Packs normally are water resistant but it is always possible to get driving rain in through the seams in the pack. It is a good idea to carry some kind of rain hood for the pack. A plastic garbage bag is a cheap way to go and does not take much room in the pack, or you can buy a commercial rain hood for protection.
My personal opinion is that one should buy a
military tactical backpacks
that fits the needs of each kind of trip. A one-pack-fits-all approach would put an undue burden on you and the pack if you over stuff it.