4 Essential Military Gear For The Outdoors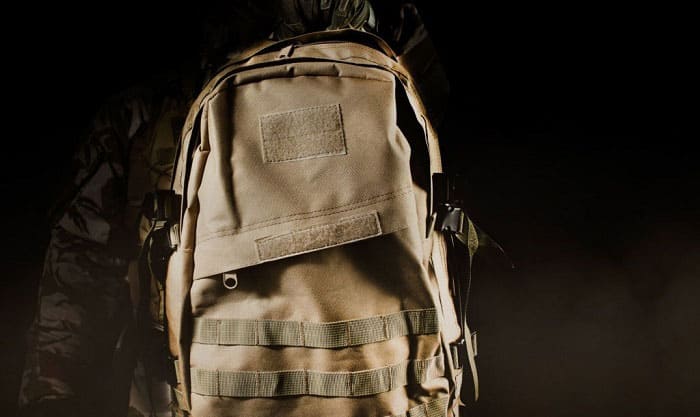 Outdoor excursions can be very taxing affairs. Expect to get bruised, to be deprived of sleep and be exposed to the elements 24/7. As odd as it sounds, all these points are what makes trips into deserts and jungles very exciting to many. They are perfect for adventure junkies.
If you are planning an outdoor excursion into the almost unknown or less trodden but challenging paths, you might want to consider proper gear that you know can take the beating. Military gear is as tough as they come and is great for journeys which can reduce a grown man to tears.
There are 4 types of military gear which is essential if you want to rough it out in the great outdoors.
Military Backpacks
Military backpacks are the toughest backpacks around. They do not easily rip and they last a pretty long time. In fact, I have been using the same ones for 6 years now. The best thing about military backpacks is the compartment area. You can easily separate your stuff both inside and outside the backpack.
Inside some military tactical backpacks, you can find stretchable mesh pockets which are perfect for less bulky items like documents. There are also solid separators with flaps if you need to store items which need a little more care. Military backpacks are not usually waterproof so store items you need to keep dry in a zip lock bag before placing them in these compartments. You could also stuff some silica gel to keep moisture at bay.
Outside the backpack, there are about quite a number of pockets to store snacks and LED flashlights and many more items which you need to access fast. If you have a chest rig, it is more convenient to store those items there.
These backpacks also come with PALS webbing which allows you to attach pouches and certain items to the main backpack with ease. There are even specially made laptop cases which you can attach to the top of the backpack via PALS webbing and secure straps.
Military or tactical backpacks also come in different sizes so you need not lug around a mammoth backpack for shorter trips.
Chest Rigs
Military chest rigs are great for storing items you need to access often or fast. You can attach a walkie talkie and flashlight to the PALS webbing on the rig. In the pockets, you can keep a mini first aid kit, snacks, power gels, batteries, small cameras and maps.
They also offer some protection when you fall forward. They do not come with airbags so do not depend too much on it for protection.
Hydration Packs
Hydration packs are great if you need more than a water bottle to quench your thirst. Just like backpacks, hydration systems come with different reservoir sizes to suit your needs. Some systems come built into military backpacks while others can be added on to modular backpack designs.
LED Flashlights
Tactical LED flashlights are a must on any journey. These flashlights are usually weather and knock resistant. Some come with a 360 degree location light feature which basically turns the flashlight into a lamp. For those who love spelunking or caving, head-mounted LED flashlights would be a good option.
Buying Tips
Military gear costs a little more than normal gear for the simple fact that they are tougher and last longer. If you are unsure about spending your hard-earned cash on tactical EDC gear, lookout for the ones which come with lifetime warranty. That should give you some peace of mind.